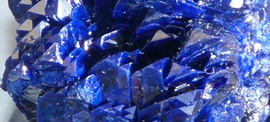 to navigation help
Researcher ID: C-3507-2009
Refereed publications
2019
Non-refereed publications
H. O. Jeschke and M. E. Garcia
Ultrafast structural changes induced by femtosecond laser pulses
in Bernhard W. Adams (ed.), Nonlinear Optics, Quantum Optics and Ultrafast Phenomena with X-rays, Kluwer Academic Publishers, Boston/Dordrecht/London, June 2003, pp. 175-214. (preprint),

(abstract).

K. Sokolowski-Tinten, S. Kudryashov, V. Temnov, J. Bialkowski, D. von der Linde, A. Cavalleri, H. O. Jeschke,  M. E. Garcia, and K. H. Bennemann
Femtosecond laser ablation of graphite,
in Ultrafast Phenomena XII, Eds. T. Elsaesser, S. Mukamel, M. Murnane and N. F. Scherer, Springer Series in Chemical Physics 66, 276 (Springer, Heidelberg, 2000). (preprint),

(abstract).

H. O. Jeschke, M. E. Garcia, and K. H. Bennemann
Ultrafast Structural Response and Nonlinear Fragmentation Dynamics of Small Clusters Induced by Optical Excitation
in Theory of Atomic and Molecular Clusters, edited by J. Jellinek, Springer Series in Cluster Physics, Springer-Verlag, Heidelberg 1999, pp. 181-208,

(abstract).
---
Other publications

Li Jinfa
Gefühle
ausgewählte Gedichte,aus dem Chinesischen von Harald Jeschke,
Orientierungen 2/1999, p. 61-66.